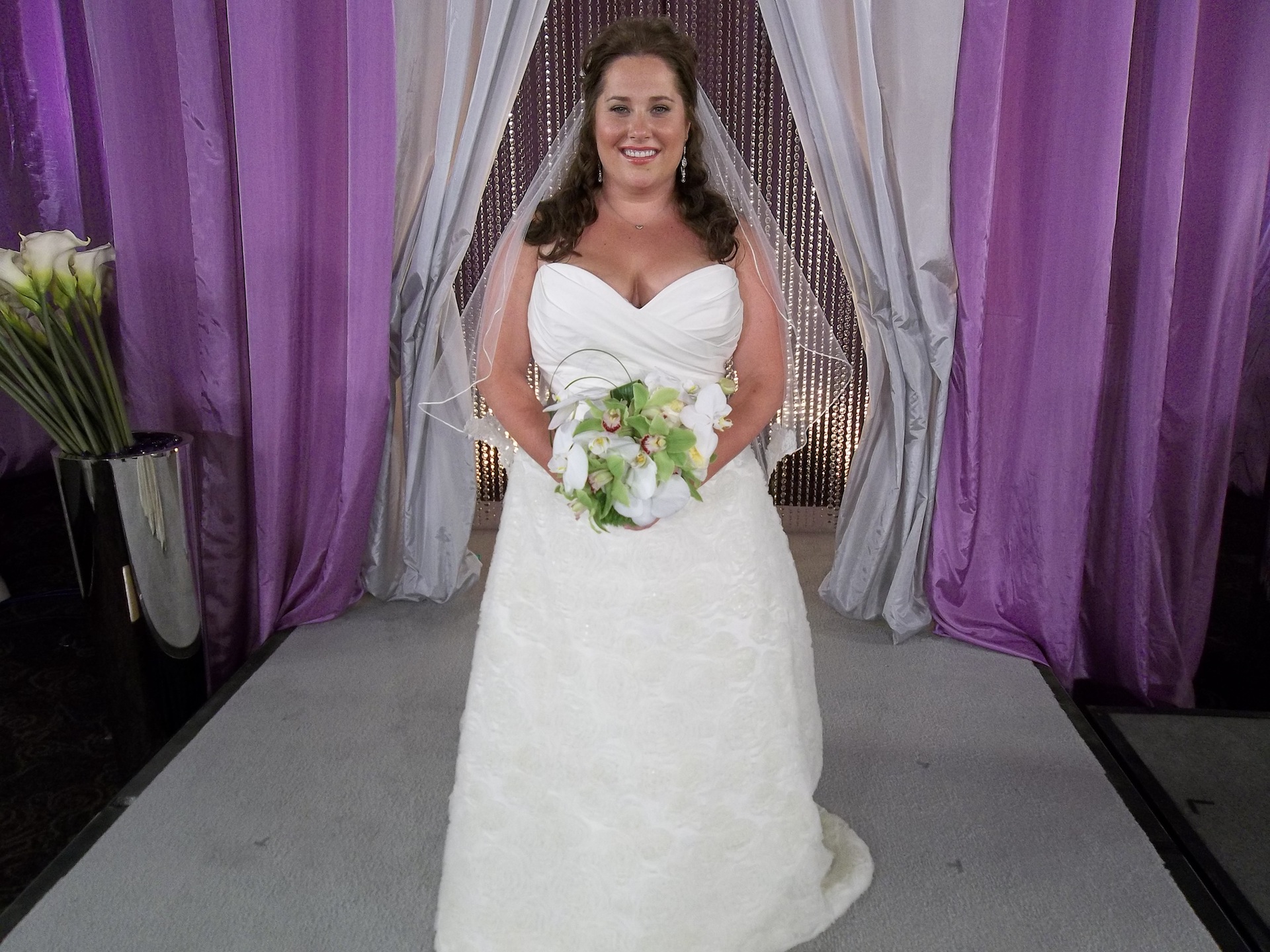 Molly is a self-proclaimed tomboy who spends her days in scrubs and her nights in sweats.  She usually stays away from form fitted garments, but wonders if a fuller figure girl can pull this off for her wedding.  Molly is also concerned about having an extra large bust and what type of gown will give her support and look tasteful.
I chose this Tara Keely gown for Molly because I knew she would love the silhouette and lace, and I knew that the ruched bodice would be very flattering for her.
In this gown, Molly was able to see how beautiful of a woman she truly is.