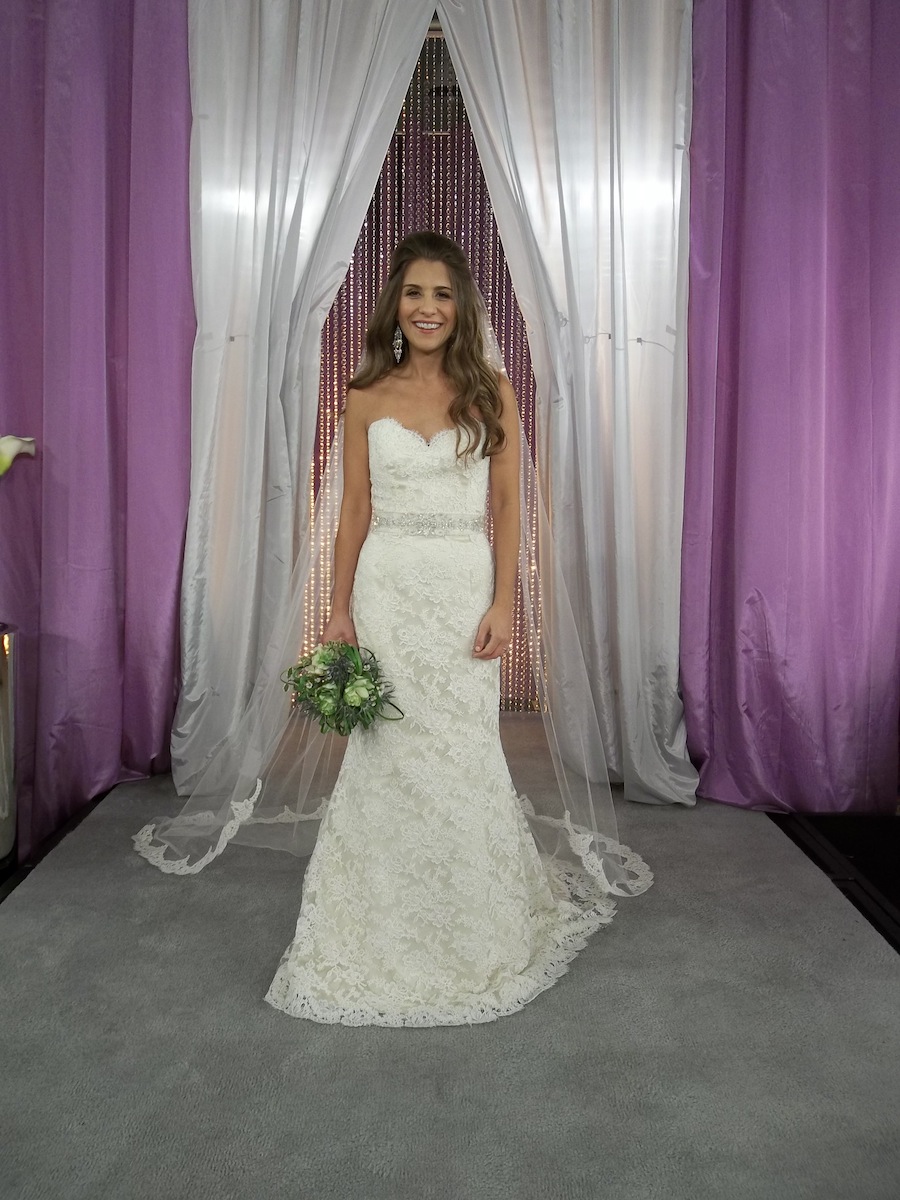 Heather has a self-proclaimed "out of the box" personality.  Since she and her fiancé have yet to choose a venue, whatever dress she chooses has to be able adaptable to a variety of venues.
Heather mentioned that she love lace, but is worried that it will be too traditional. So I decided to show Heather how versatile lace could be.  This Ivory lace gown by Alvina Valenta will work for just almost any venue, from a traditional church setting to a tropical beach wedding.
I added a beaded Erin Cole belt to accentuate Heather's tiny waist and give the lace a more modern look. Additional accessories and an understated floral bouquet completes Heather's look.