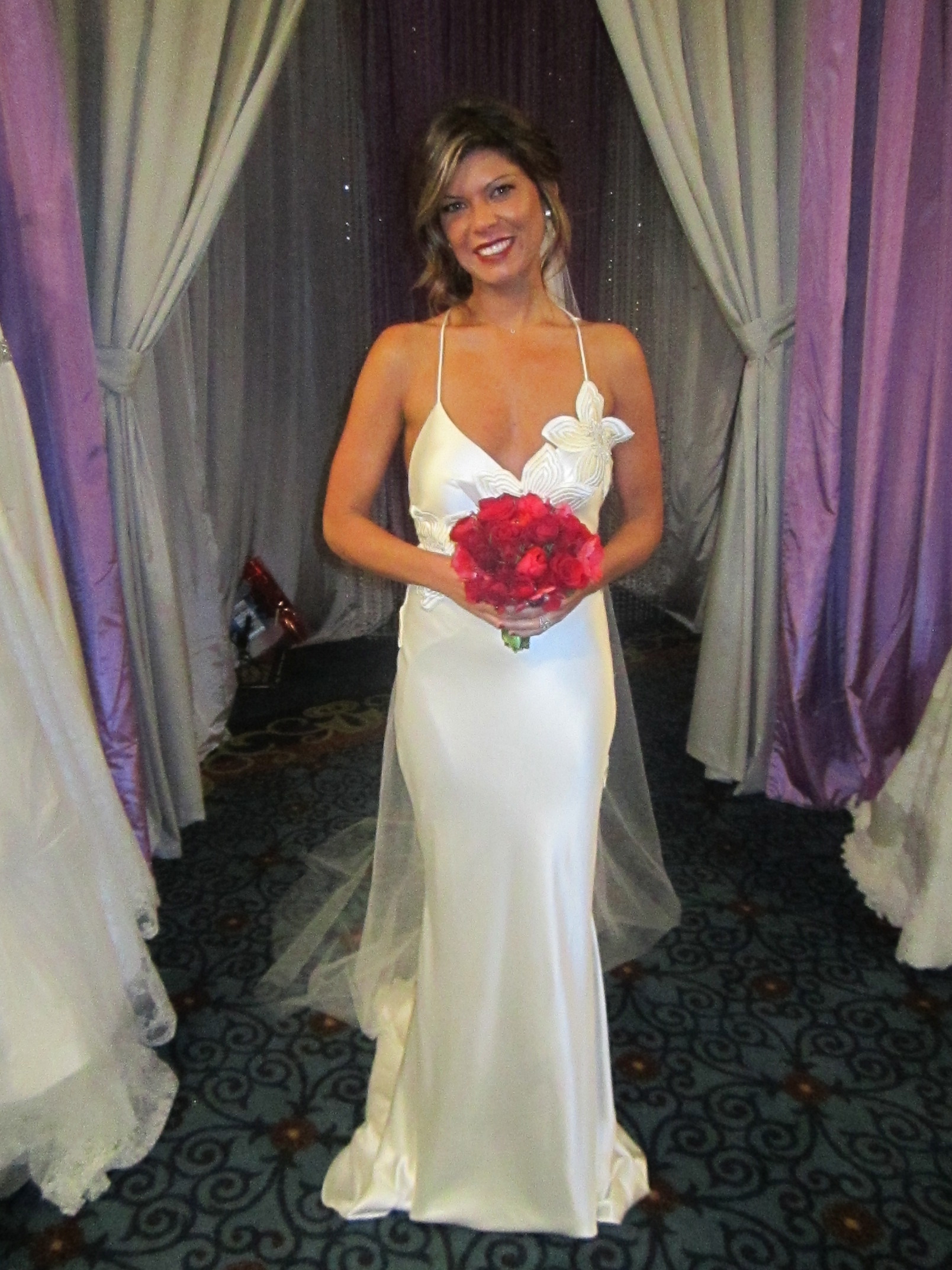 (Above: Ali in silk charmeuse gown (Lily) from Elizabeth Fillmore.)
As associate publisher at Modern Luxury Bride magazine, it is Alexandra "Ali" Taylor's job to keep up with the latest in bridal trends.  But, when it came to wedding gowns, Ali felt like she had seen them all!  Ali was relying on me to find her a dress that she had NEVER seen before!  She wanted her look to be completely unique, not an easy task when I could barely get Ali to even try a gown on.
Finally, and reluctantly, Ali began to try on the most unique dresses I showed her, yet she quickly dismissed them all.  So I decided to take a new direction and put Ali in a very simple and understated silk charmeuse gown by Elizabeth Fillmore.  Even though it was obvious to everyone that Ali loved this gown, she still wouldn't allow herself to commit.  I left the room for a moment and returned with a full-length veil to complete her look, which made Ali finally see herself as the beautiful and completely unique bride she truly dreamed of!
You can find more Elizabeth Fillmore dresses at http://www.elizabethfillmorebridal.com.
Toni Federici headpieces can be seen at http://headpieces.com.